In this article, we are going to tell you about Redmi / Mi Note 4 point edl point mode. Emergency download mode Point is known Edl point, it is used to unlock phone bootloader. If your phone is locked, you can unlock your phone's bootloader, you cannot unlock it, in the process, you need to put your phone in edl mode.
https://www.mobile-repairing.in/?p=236(opens in a new tab)
If your phone has Qualcomm processor, then your phone will definitely support EDL mode or Emergency download mode. However, not all Qualcomm-based devices support it. However, today Mediatek processor phones are also used to unlock the bootloader.
Redmi Note 4 is a very good smartphone from the Xiaomi brand, it works a lot due to the quality of its camera and its backup battery, Redmi Note 4 comes with a Qualcomm processor, thanks to which it gets strong take to Edl. fashion.
There can be many reasons to upgrade to Redmi Note 4 edl point, if you want to flash stock ROM on your phone or want to unlock your phone then you will need edl mode. If you want to install or update your own Redmi Note 4 phone, you have several options to flash a new rom stored on the device using recovery mode or quickboot mode.
Redmi Note 4 Edl Point -Images through solution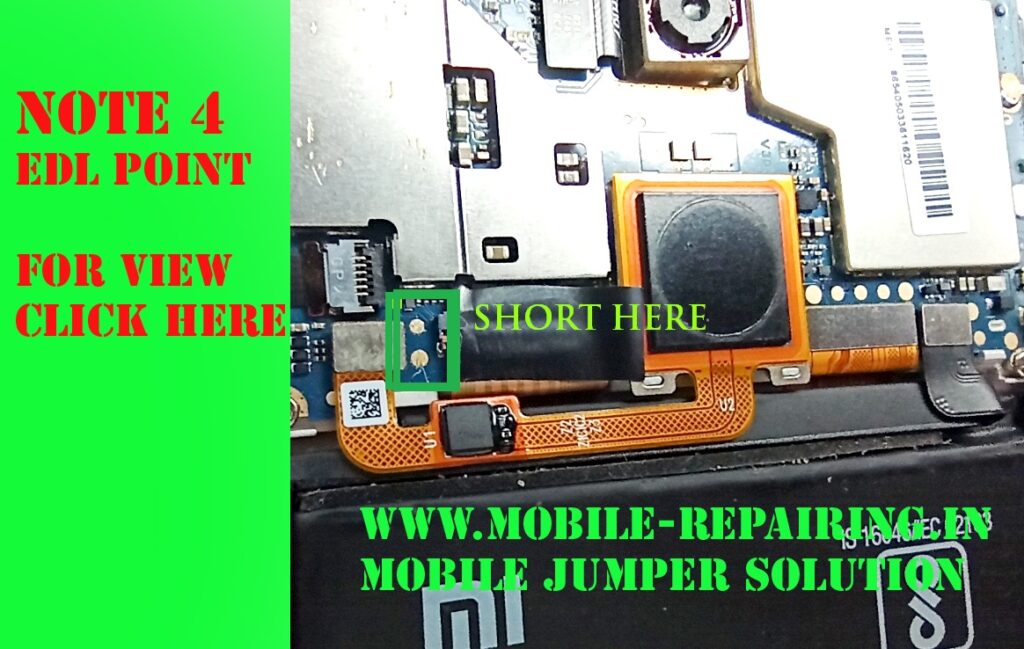 How to connect note 4 in edl point mode
First of all open the back cover of Redmi Note 4 (be careful while removing the back cover of the device)
Remove the battery cable (the battery is not required for EDL mode)
Now use small 2 red dots with tweezers as shown in the above picture.
Now connect the USB cable to your device.
Your phone is now successfully switched to EDL mode, now you can see Qualcomm HS USB QDLodar 9008 port on your computer.
Why needs mi note 4 on edl mode?
1 If your face boot loop like problem in redmi note 4.
2 If you phone is facing software problem .
3 If your phone is locked and you forgotted password .
Thanks for visiting article…